We take herding lessons (both Rio and myself)! I need them more than he does!!! Anyway, we take lessons from Joy Sebastian of the Roux Crew in Crosby, TX. She is a wonderful instructor and really helps us both learn everything ewe would want to know about sheep.


Click here and visit the ROUX CREW website.
Rio working the sheep.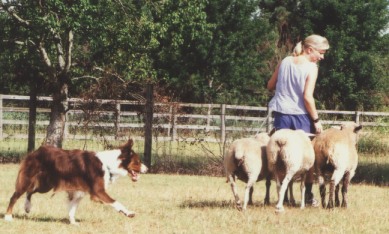 Is this the face of pure happiness or WHAT ?