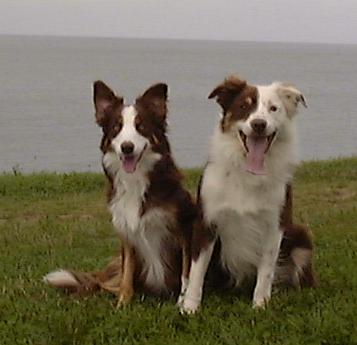 Tickle and Disney, Kidd's parents
Chris and Jeff Bolton own these 2 great dogs. Both Chris and Jeff have helped me and Hamlet so much, thank goodness we met them! Wine and Waterfights=FUN! "GO ON!"
Click here to visit the realm of Bolton Agility and Bolton Dogs.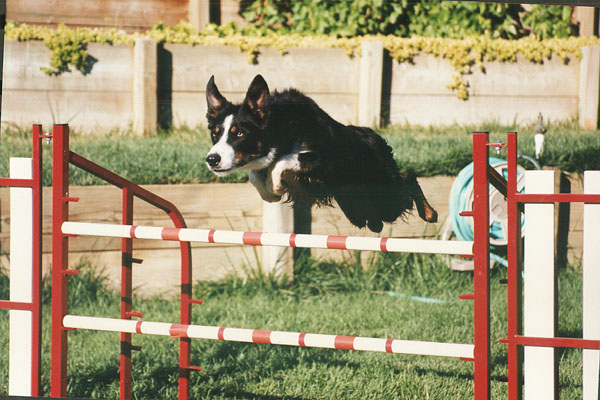 Renee Newcomb's awesome Border Collie Grit !!!! Renee's such an awesome friend, what would I do without her to talk to for 1-10 hours straight?!
Click here to visit Grit's webpage!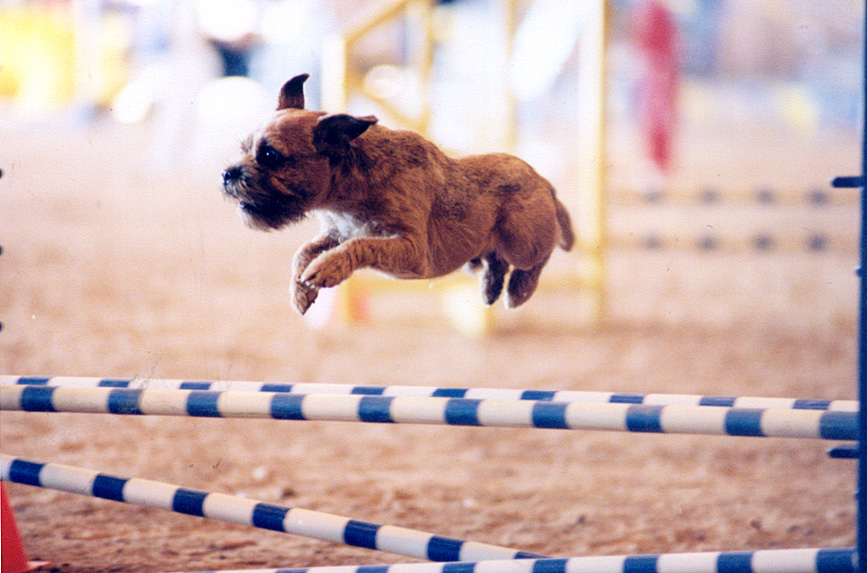 Behm Alpine Ideal Irony OA OAJ
This is one of our Border Terrier buds, Archie. He is loving life and having fun doing Agility. Archie is well known for his calm stay at the start line, and then EXPLODING upon release!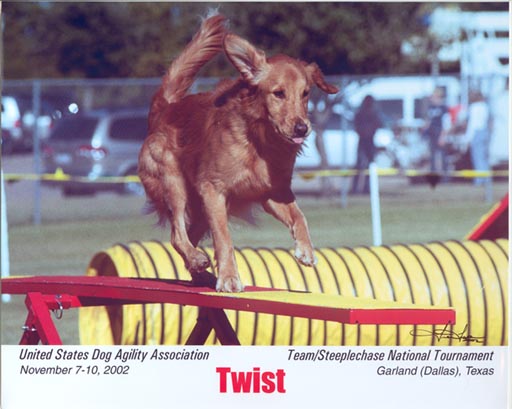 Flashpaws Twist and Shout ... Twist is also owned by Jackie and Monty Bludworth. He LOVES playing with Ham and Racket. Twist has been tearing it up on the agility field!! Watch this Golden Rocket fly!!!